When you need effective driving classes in the Albany area, you can count on Mackay's Driving School LLC. We offer defensive driving courses, pre-licensing courses, driver's education courses, and more. With the assistance of a driving instructor from our team, you'll be well on your way to becoming a safe, competent driver in no time!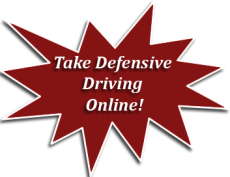 Are you looking for a pre-licensing course for your teen driver? Do you need a defensive driving course to take points off of your license? No matter what kind of driving classes you're looking for, you can rest assured that Mackay's Driving School LLC has your needs covered. We're committed to ensuring that all of our customers become better, safer drivers. If you're looking to improve your driving skills, get in touch with us today. We'll set you up with a state-certified driving instructor who can help you master the rules of the road! 
Located in East Greenbush, NY, Mackay's Driving School LLC offers driving classes to clients located in the surrounding areas. We're proud to offer our defensive driving courses, 5-hour pre-licensing courses, and refresher driving lessons to drivers in Schodack, Nassau, Averill Park, Hudson, Valatie, Cohoes, Catskill, Castleton, Latham, Albany, and nearby communities. When you turn to our team for car driving lessons, you can count on getting instruction that is customized to meet your needs. We understand that all drivers have different levels of skill, and we can offer you an evaluation to determine what kind of instruction you need to make an improvement and meet your driving goals. We also offer the use of our cars during instruction and, for a fee, you can use our cars during your road test. That way, you can feel totally comfortable and free of stress during the road test. 
At Mackay's Driving School LLC, we have more than 40 years of experience providing car lessons to local drivers. With so many years of driving instruction under our belts, you can rest assured that the quality of our driving classes is high. We are deeply invested in the success of our customers, and we'll use all of our expertise and experience to ensure that you get the most out of our driver education classes. When you're looking for a driving instructor you can trust to provide you with accurate, comprehensive instruction, Mackay's Driving School LLC is your best bet. Let us know what your driver education needs are, and we'll do our best to meet them.
For your security and peace of mind, Mackay's Driving School LLC is fully licensed and insured. We take the responsibility of helping our customers learn how to be better drivers seriously, and we'll work hard to ensure that you're comfortable when you get behind the wheel of a vehicle. Call or e-mail us today to book a driving lesson or a defensive driving course!
Check Out Scott Mackay on the News!